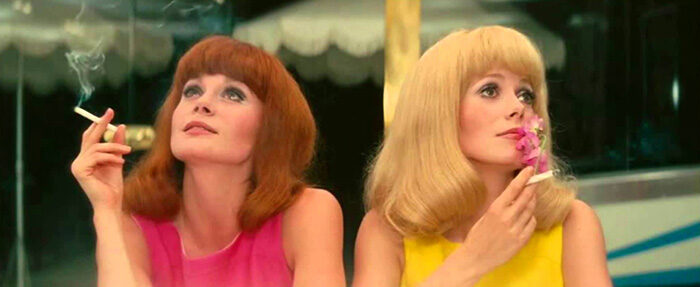 4.03.2023, at 18:00
Narva Art Residency, Joala 18, Narva
Free of charge
In French with Russian subtitles
Supported by French Institute in Tallinn
March is French cinema month – let's celebrate it at the Amalie cinema. This Saturday there will be a screening of Jacques Demi's musical comedy "The Rochefort Girls" (1967)! Sisters Delphine and Solange live in a small French town and dream big about a love which seems impossible for them. One day, a troupe of actors arrives in town and the girls' lives begin to change.