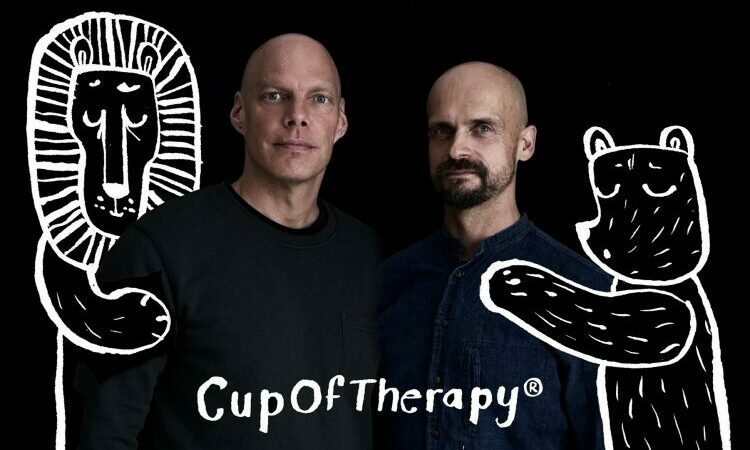 9.03.2023
Narva Art Residency, Joala 18, Narva
In English with translation into Russian.
Admission free
Opening of the exhibition will be opened by a CupOfTherapy lecture, starting at 18:00.
The event is organised by the Nordic Council of Ministers' Representation in Estonia.
On Thursday, 9 March, Antti Ervasti and Matti Pikkujaamsa, creators of the well-known Finnish brand CupOfTherapy and mental health experts, will visit Narva to give an open lecture and open the exhibition.
The lecture will be a short introduction to CupOfTherapy and will give tips on how to create and strengthen emotional and psychological health. It will also talk about resilience – a person's ability to withstand or recover from difficulties and crises – and how to improve this skill.
The exhibition features a selection of reproductions of CupOfTherapy drawings. Original drawings and books will also be on view. The aim of the exhibition is to show how mental health is made visible through a combination of design and psychotherapeutic knowledge.