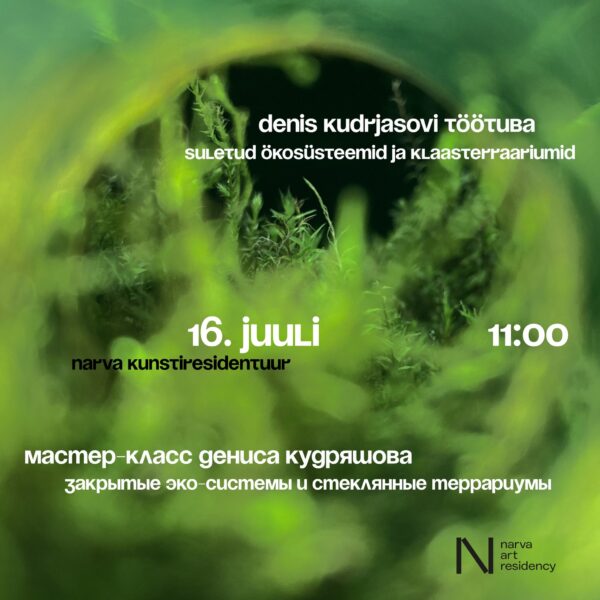 16.07.2023 at 11:00
Kreenholm garden next to the residency building
Free of charge
Terrariums are mini-ecosystems, where water, oxygen, co2 circulate in an enclosed glass container. In the workshop is possible to build a glass terrarium with live plants. When completed it will serve as a mobile greenhouse, which needs no watering, and enables plants' well-being indoors.
Participants are welcome to bring glass bottles and jars for reuse.