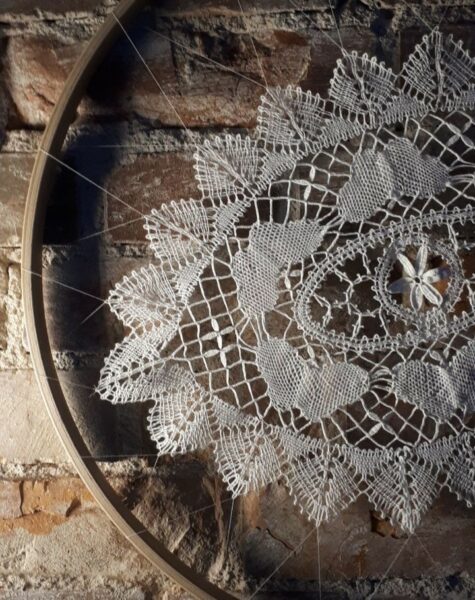 18.03.2023 at 11:00
Narva Art Residency, Joala 18, Narva
Entrance is free
For registration write an email to arina.jegorova@artun.ee.
There are only 8 PLACES AVAILABLE.
Narva Art Residency has currently an international group exhibition "Image of the Future with the Shadow of the Past " on the show, which combines contemporary art and handicraft. One of the artists in the exhibition is Olga Kublitskaja from Narva, whose main artistic medium is bobbin lace. The exhibition shows her "Bobbin lace circles" series. Olga will be presenting the technique at a master class on Saturday, 18th of March, and anyone interested can also try out!