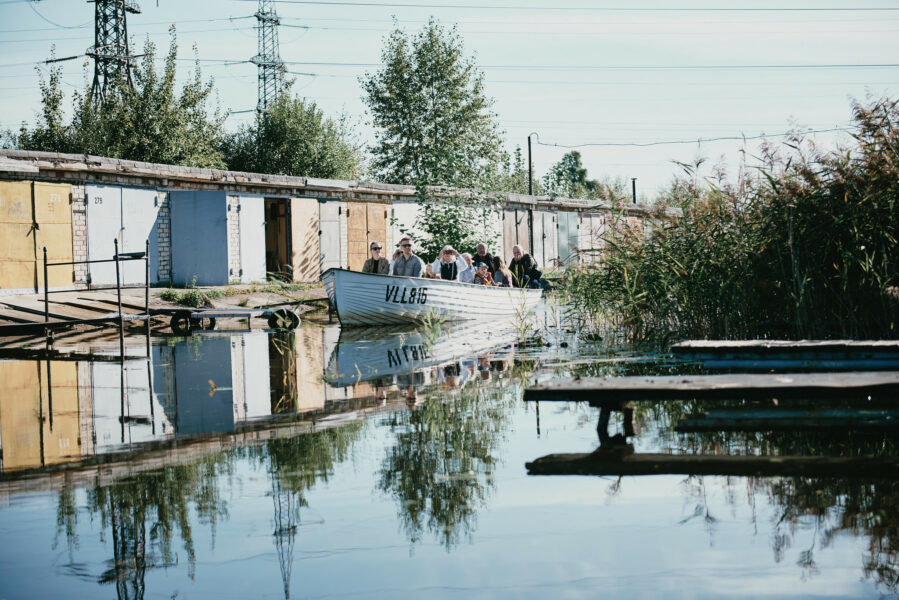 The Embassy of Venice in Narva invites you to one-of-a-kind boat tours on the canal of the boat garages, known as the Venice of Narva. The tours start on Saturday, 9th September from the port of Kulgu in "Venice". Each tour lasts about half an hour and its boats and captains hail from Narva Young Seamen's Club. During the trip you can get to know some local residents, hear tales about Kulgu's past and present, its everyday life, and the artists who have resided here. 
Narva Venice is a system of canals along the Narva water reservoir, lined with rows of boat garages. These garages are more than just boat sheds – they are true escapist oases for living, fishing, enjoying the sauna and other water-y lifestyle quirks.
The summer project Embassy of Narva Venice by Narva Art Residency has brought several foreign artists to live in the Kulgu region and to take a closer look at local customs and habitats. These boat tours serve also as a wrap up of the Embassy's current season.

The tours  from Kulgu port in Narva Venice start on Saturday, 9th September at 12:00, 12:45, 13:30, 14:15, 15:00, 15:45. For the tour, you need to purchase a ticket at  shop.tmw.ee for 20 euros. NB! The capacity is limited.