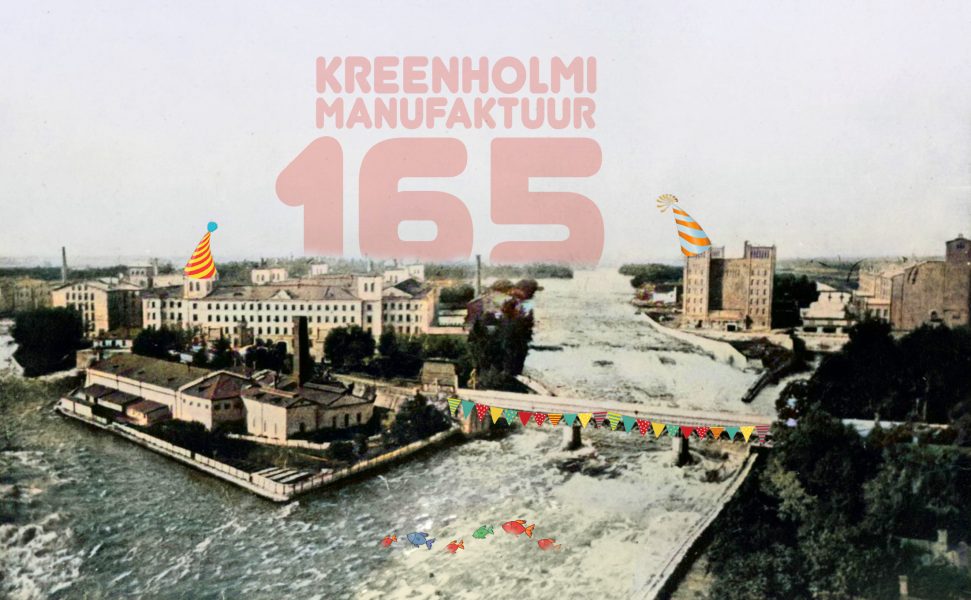 Dear friend,
You are invited to the Kreenholm manufactory's 165th birthday party. The party will take place on 30 April at 16 at the Narva Art Residency (Joala 18).
We will offer all guests a delicious cake and hot tea from a samovar. We wish Kreenholm a happy birthday and blow out 165 candles!
At the birthday party, we'll talk about what's happening and what's coming up in Kreenholm! Narva Museum has a busy summer of excursions ahead of it, and thoughts of opening a kiosk are in the air. NART will start researching the history of their building, the former director's residence, and announces a campaign to collect memories and photos of the building. And Narva Gate is working on the Kreenholm Cultural Quarter project.
Come to the party and bring your good mood! Bring a bubbly drink if you like.
And if you've got the morning free, you can come at 9 am to help make the cake.
Narva Art Residency – Johanna Rannula
Narva Museum – Denis Jatsenko
Narva Gate – Jaanus Mikk
Free entry!