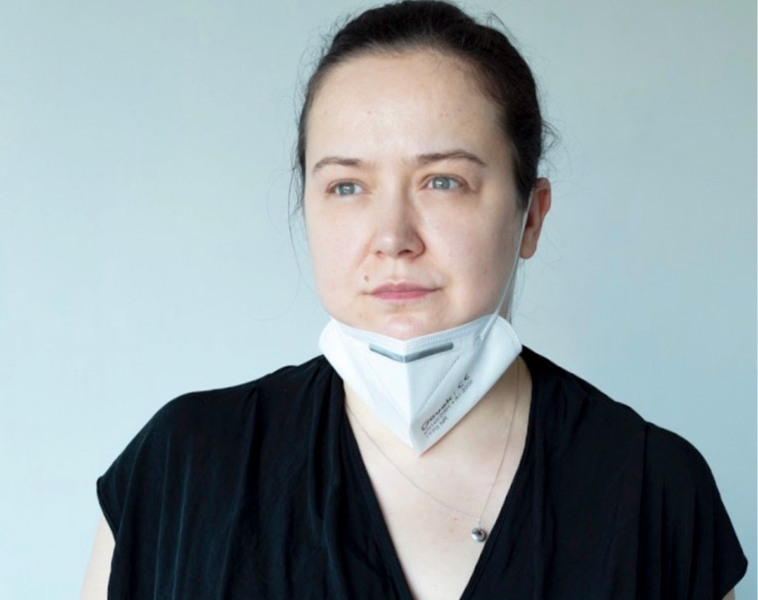 7.01.2023 at 14:00
Narva Art Residency, Joala 18
Free of charge
This Saturday at 14.00 we invite everyone to listen to the artist Tanja Muravskaja. Tanja is preparing an exhibition called "The Vernacular", which will take place at the residency in the second half of the year. For this, she is renewing the current state of the exhibition and adding materials which are connected to Narva locals. On Saturday, NART will also host a performance by artist Sunaina Talreja and a film screening at cinema Amalie. Join us for the whole programme!

"The Vernacular"', Muravskaja's personal exhibition, is an atlas of Russian words of the Russian-speaking people of Estonia, and it reflects many processes that have taken place in the past and are ongoing in Estonian society. It is a unique imprint of time and culture that is inscribed in the native language of the ethnic Russian community in Estonia. The exhibition shows language and vocabulary as the most iconic expression of the identity of Estonia's ethnic Russians. The collection of words has been assembled in close collaboration with the local community and the Tallinn Russian Museum. In preparation for the Narva exhibition, the artists will also collect words from the Narva community.

Tanja Muravskaja (b. 1978, Pärnu, lives in Tallinn) is an artist, whose work proceeds from an
analytic approach and psychological observation – be it the psychology of an individual, society, or a place. In her artworks, she tackles such topics as identity and memory, as well as relationships between society and its members. While being concentrated on photography, the medium's qualities, and its agency in contemporary art, she creates installations that evolve into total environments and embrace the viewer. Muravskaja studied photography at the Estonian Academy of Arts (2002–2010) and the University of Westminster (2004–2005). She also studied journalism at Tallinn University. Her works are represented in the collections of Art Museum of Estonia and Tartu Art Museum. Muravskaja is the winner of the Köler Prize 2018 Grand Prix at the Contemporary Art Museum of Estonia. From January to June 2020, she was a resident at the WIELS Contemporary Art Center in Brussels, Belgium.