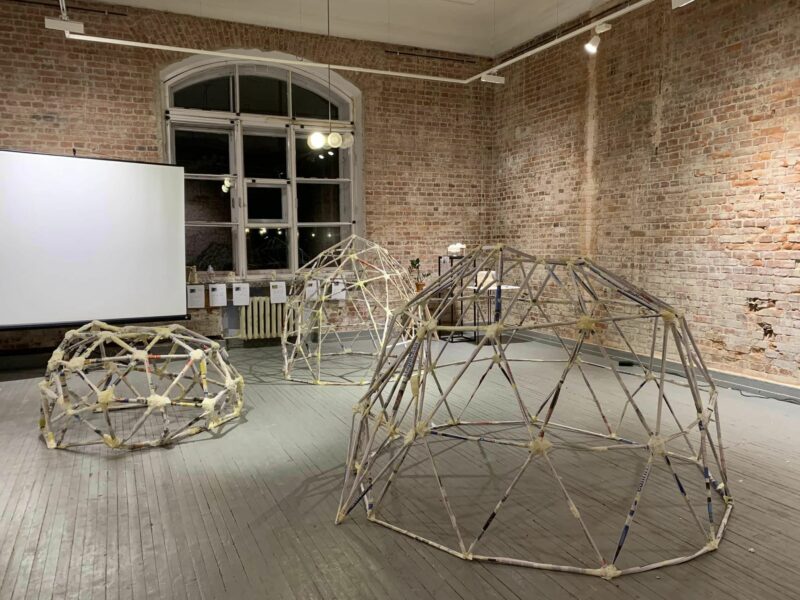 New dates! On Saturdays, December 2nd and 9th, from 12 to 3 PM.
Participation fee: €15
The Architecture School invites all young people to a series of workshops in November and December at the Narva Art Residency, focusing on creating and modeling interactive urban space installations on a smaller scale. This two-day workshop is designed for young people aged 13-26, and we welcome participants who can attend both days.
December 2nd: On the first day, we will focus on the characteristics of space, discuss good and bad places, explore the urban space of Narva, and try to express it all through models.
December 9th: On the second day, we will create models of interactive urban space installations on a smaller scale. From the concepts developed, we will select the most suitable installation to build. Together with the creator of the idea, Nadežda Sassina, and in cooperation with NART, we will try to bring this installation to life in the spring and summer of 2024.
02.12 the workshop will be conducted by Jekaterina Zakilova and Nadežda Sassina. 09.12 Kerli Irbo and Nadežda Sassina will lead the workshop.
Kerli is a landscape architect, artist, and designer who works with the creation of urban spaces at TajuRuum. She is primarily engaged in temporary and installation spaces and draws inspiration from street art, and community-involved projects. Today, she works more in the field of spatial education as a coordinator and instructor at the Architecture School's Tartu branch and as a guest lecturer at the Estonian Academy of Arts. Jekaterina is an interior architect from Narva, who focuses on creating sustainable, flexible, and community-involved spaces. Jekaterina teaches architecture at the Architecture Museum, the Architecture School, and the Estonian Academy of Arts Open Academy. Nadežda is a student of architecture and urban planning at the Estonian Academy of Arts, originally from Narva, who recently initiated the "Chesstables" project.
There are limited spots available for the workshops.
Registration is required, and tickets can be purchased through Fienta.ee.
https://fienta.com/et/arhitektuurikooli-tootubade-seeria-noortele-nartis-74863
The workshops are part of NART's educational activities project, supported by the British Council's P2P program.