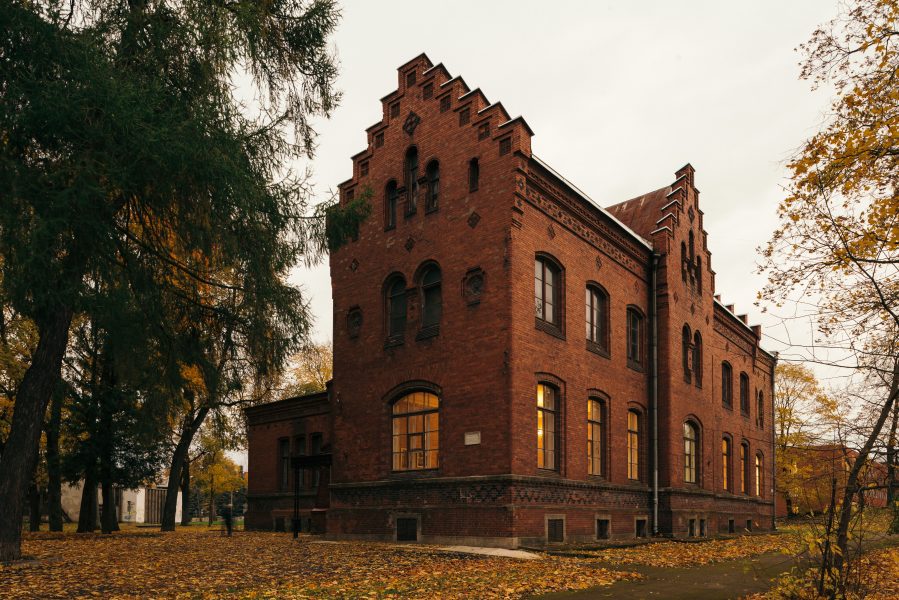 Narva Art Residency invites you to a master class on the creation and installation of lighting design for an architectural object. During the training, it will be possible to test lighting solutions on the facade of the building, doors, windows and in the park on the adjacent territory. As part of the master class, you can learn how to work together with specialists in the field of building lighting, how to decorate a space with light, how to draw attention to places that would otherwise go unnoticed.
For a 3-day working marathon, we recruit a group of up to 10 people from those who are not afraid of heights (it is supposed to work on lifts), and who are ready to work with their own hands (all lighting is assembled by hand). The lighting created during the master class will illuminate the Narva Art Residency for three months.
The master class will be conducted by lighting specialist, designer Marko Kuusik, technical support by electrical lighting specialist Janno Siil, equipment will be rented by MTÜ Valgusklubi and MTÜ Väike Valgus.
On site we offer lunch, warm drinks, etc. Participation in the master class is free. Participation in the event only with a certificate of vaccination or disease.
More information and registration
johanna.rannula@artun.ee
+372 56 150 154