The Hasanlu Lovers
04.01 – 31.01.2021
The Hasanlu Lovers is an artist whose work is created by Merike Estna and Jaime Lobato. During the residency at NART Hasanlu Armastajad is planning to work on a project investigating the notion of border. What does it mean currently, when the border between Russia and Estonia has been closed for a while, to be divided by the river that ultimately highlights the division.
The name of the artist comes from "The Hasanlu Lovers" – (in Estonian Hasanlu Armastajad) a pair of human remains found by a team from the University of Pennsylvania led by Robert H. Dyson at the Teppe Hasanlu archaeological site, located in the Solduz Valley in the West Azerbaijan Province of Iran, in 1972. The image depicts two human skeletons, seemingly in an embrace, which earned the photograph its title Hasanlu Lovers or The 2800 Years Old Kiss. The skeleton on the right is lying on its back. Dental evidence suggests this was a young adult, possibly 19– 22 years of age. The pelvis indicates a male. Health appears to have been good with no apparent evidence of healed lifetime injuries The skeleton on the left is lying on its left side. It has been aged to about 30–35 years. Evidence of gender leans towards male. Health appears to have been good with no apparent evidence of healed lifetime injuries. The pair of skeletons were found in a bin-like structure with no other objects except a stone slab under the head of one skeleton. They died together around 800 B.C.
Merike Estna (1980) lives and works in Tallinn, Estonia. She has graduated from the Estonian Academy of Arts with a Bachelor's degree in painting and from the Goldsmiths College, University of London, in 2009 with the Master's degree in art practice. Her performative work has been exhibited at Baltic Triennial 13, Give Up The Ghost, Tallinn; Kiasma Art Museum, Helsinki; Performa 17 and Art in General, NYC; Chart, Copenhagen and elsewhere. Her solo exhibitions have been exhibited at Moderna Museet Malmö, Malmö, Sweden; Kunstraum, London, UK; Kim? Contemporary Art Centre, Riga, Latvia; Kumu Art Museum, Tallinn, Estonia; Bosse & Baum Gallery, London, UK; Karen Huber Gallery, Mexico City, Mexico; Temnikova & Kasela Gallery, Tallinn, Estonia and others. She has been the recipient of Hansapank scholarship, Estonia (2004), Eduard Viiralt award, Estonia (2005), Kristjan Jaak scholarship, Estonia (2007) and Konrad Mäe prize, Estonia (2014). Currently she is the recipient of an artist salary for 3 years, awarded by the Artists Union, Estonia and Annual Award, by the Cultural Endowment of Estonia. She is represented by Temnikova & Kasela Gallery, Tallinn, Estonia; Karen Huber Gallery, Mexico City, Mexico and Bosse & Baum gallery, London, UK. She has been an associate professor at the Estonian Academy of Arts, Faculty of Fine Art, chair of painting, since 2017.
Jaime Lobato is a Multimedia artist, composer and independent researcher born in Mexico (1984) currently living in Tallinn, Estonia. He studied at the Faculty of Music in the National Autonomous University of Mexico (UNAM). His solo exhibitions include the Sound Experimentation Space in the University Museum of Contemporary Art, at the Laboratorio Arte Alameda, and his retrospective at the Contemporary Art Gallery in Xalapa, México. His work is part of public and private collections. As a multimedia artist he has participated in several collective exhibitions in Mexico, Berlin, New York, Madrid, Montevideo, Hamilton and Saõ Paulo. Among his projects has collaborated with different artists from America, Africa and Europe. As a researcher he worked at the Scientific Visualization Lab and the Virtual Reality Observatory Ixtli, he is founder of SEMIMUTICAS Research Seminar in Music, Mathematics and Computer Studies and Independencia BioLab a biohacker space based in Mexico City. Now he works as a collaborator with the Applied Mathematics and Systems Research Institute, the Aesthetics Research Institute and with the Celular Physiology Institute in art & science projects (UNAM). He has several international publications in conference proceedings, journals and books, in editorials such as Springer-Verlag, Taylor & Francis, the Institute of Electrical and Electronics Engineers, Siglo XXI and the Mexican Mathematical Society.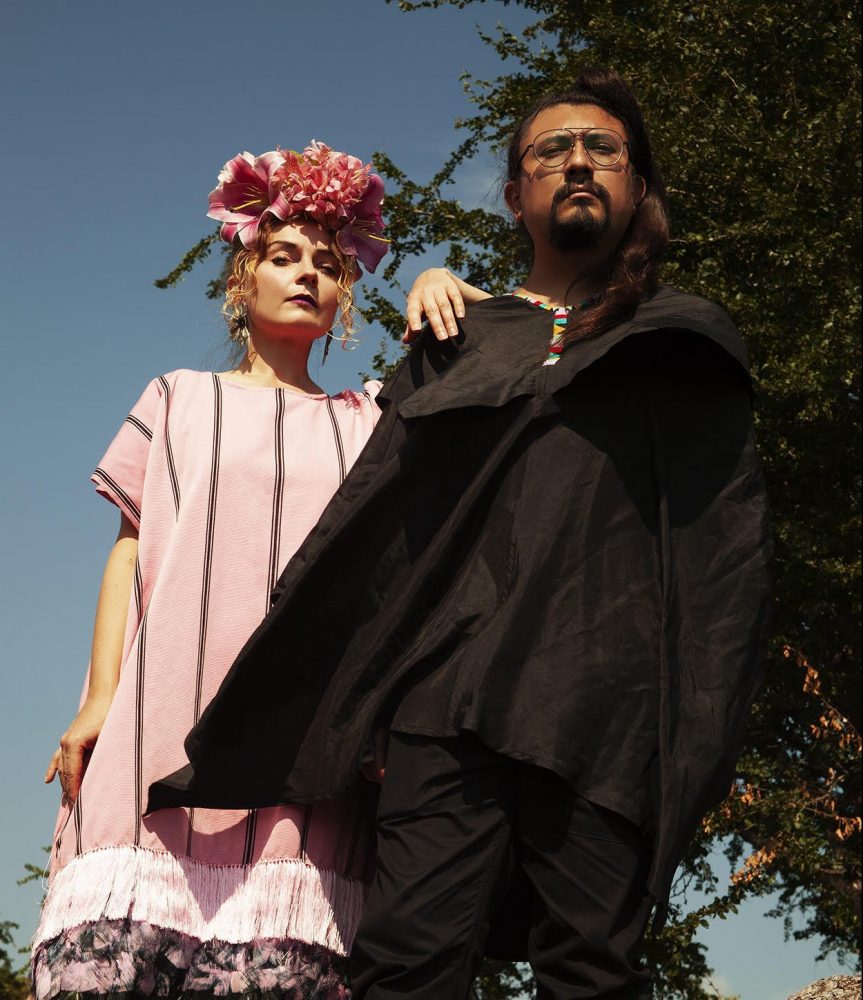 The Hasanlu Lovers
/ EE & MX
links:
instagram.com