Kaisu Koivisto
14.07 – 28.07.2017
In her works, Kaisu Koivisto incorporates different media and materials such as salvaged leather and fur as well as steel. Installations, photography, drawing and video are integral aspects of her artistic practice.
Koivisto's topics are often closely knitted with the materials she employs: waste materials produced by a society of excess. Regardless of the topic or medium of the work, an undercurrent of uncertainties tinges her works.
Intriguing, beautiful materials and images have a seductive aesthetic. It attracts the spectator, who gradually perceives other meanings – the dark side of stories – than one can see at first glance.
"This time staying at art-residency is very special- I arrived with my dog!
I have spent the first few walking in Narva and getting know the city. Gradually I focus on the project I will make while staying at the residency. I`m also developing an open workshop. And also I want to get to know people in Narva, as well brush up on my Russian skills."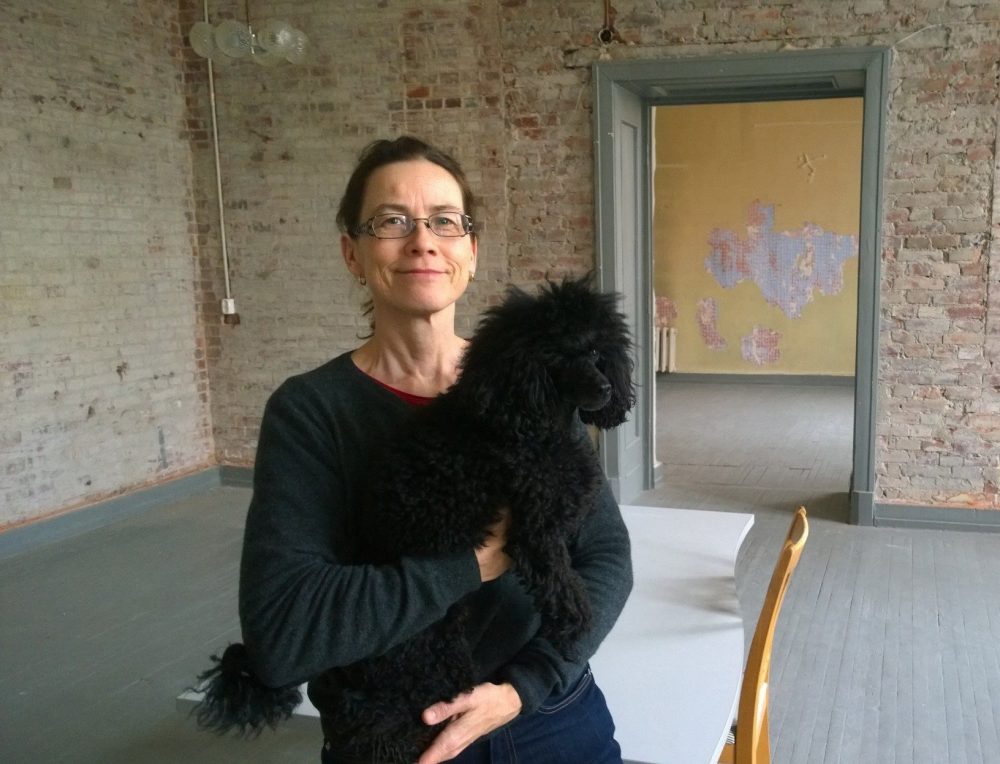 Kaisu Koivisto
/ FIN
links:
kaisukoivisto.com