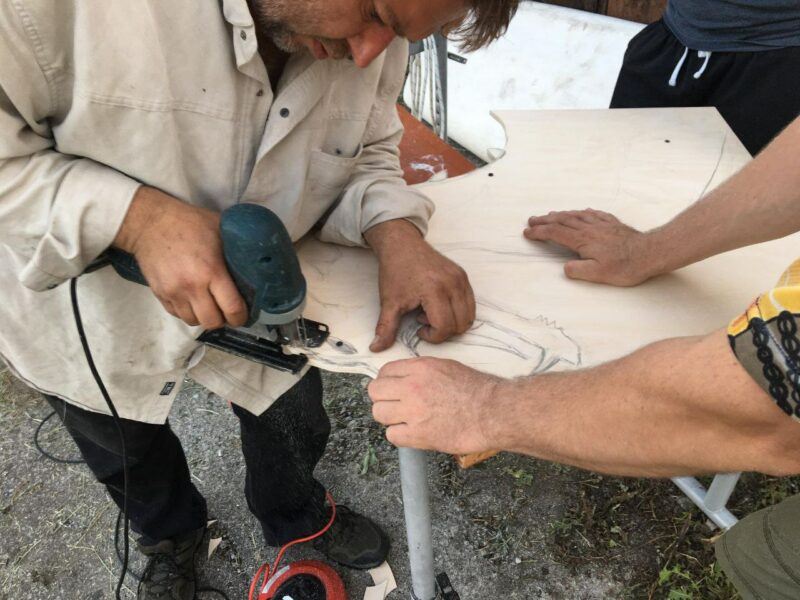 4.07 at 18:00
Meeting point: Entrance to the Anglers Society Club. https://goo.gl/maps/V4Dov1XexipBz3wD8
Free of charge
We invite you this Tuesday at 18:00 to Maksym's garage workshop, where he will tell and show you how to make real scandinavian shields and a sail with your own hands.
The aesthetics of Vikings and the philosophy of the Soviet garage blend together on Kulgu, creating a unique and inspiring space for self-expression and creativity. Participants can immerse themselves in the Viking world and explore the art of crafting epic ship decorations. They have the opportunity to showcase their individuality and creativity by creating unique battle shields, sails, and decorative elements.
Learn more about the project here: https://www.nart.ee/en/projects/narva-venice/
The project is supported by British Council.
related artists