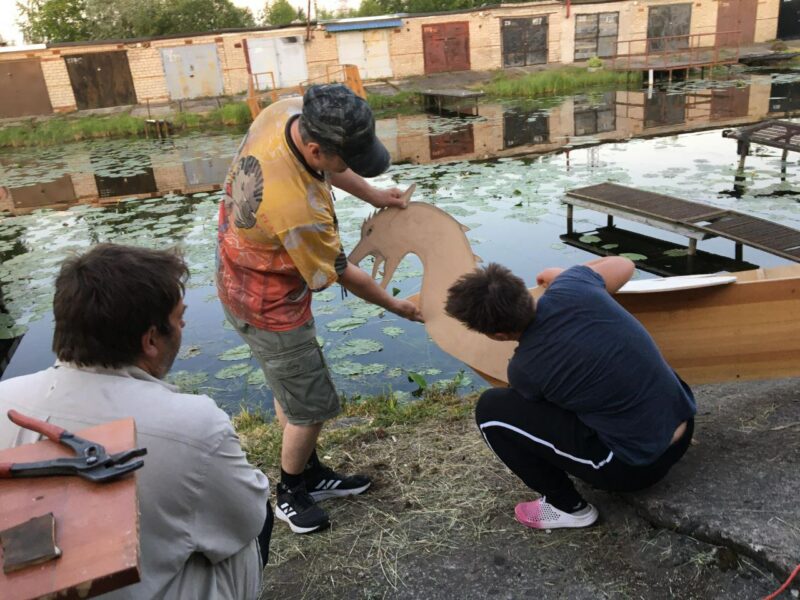 9.07 at 20:00
Port of Kulgu
Free entrance
The project "Narva-Drakkar" of the resident of the Embassy of Narva Venice is ready to meet the public. In this conceptual event that combines the water and the spirit of the Vikings, you will be able to feel the power and greatness of this era.
Maksym's ship, inspired by ancient Viking aesthetics, will be waiting for you on the banks of the Kulgu. The collective descent of a longship is an opportunity to unite with like-minded people, conquer the waves together and leave a mark on history.
You won't be bored – snacks, drinks and music will be waiting for you at the presentation of the Narva-Drakkar project. Maksym will talk about the project, its concept, and everyone will be able to take a ride on the built ship.
Learn more about the project here: https://www.nart.ee/en/projects/narva-venice/
The project is supported by British council.
related artists