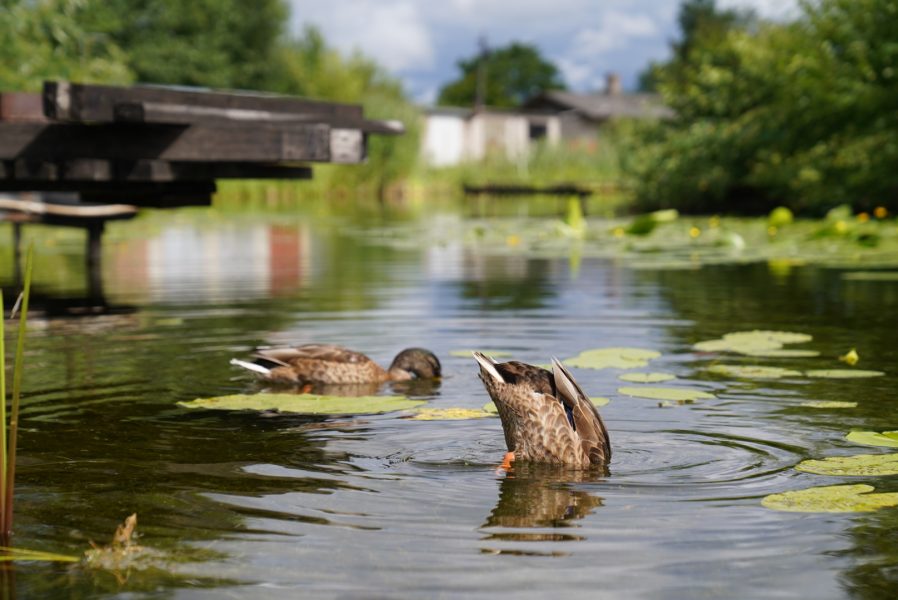 "Sound Journey on Water" prepared by Elizabeth Guerrero (Mexico/Netherlands), Resident of the NART Embassy in Narva Venice is a kind of tour through the sounds and stories of "Narva Venice".
Elizabeth has collected the sounds of "Narva Venice" both above and below the water, as well as interacting with many locals, collecting their thoughts and stories about the place and making them into an extraordinary sonic adventure. Guests will be able to be alone with this place and stories, moving around Kulgu by boat and enjoying the sounds in the headphones. Stories, sounds and a view of this area from an unusual angle for the average visitor – all this is the "Sound Journey on Water".
The Sound Voyage will take place on Saturday and Sunday at 14:00, 14:45 and 15:30. Only 7 people can take part in each trip, so registration is required. Duration – about 30 minutes, cost 3 euros (cash on the spot). The meeting place is near the fishermen's club at Kulgu.
BOOKING: https://forms.gle/AZJ5tzRKkL2bnKPY9
Places fill up very quickly!