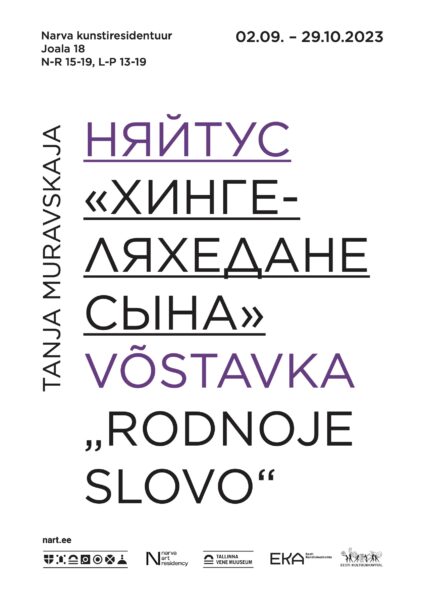 29.10 at 15:00
Free entrance
Narva Art Residency (Joala 18)
During the presentation of her monograph book, Tanja will provide more insight into her exhibition and the words she has collected. This will be followed by a practical workshop where Tanja invites participants to engage in creative play with language, concepts, words, and translations – a subject that anyone can creatively apply.
29th of October will be the last opening day of the exhibition 'The Vernacular' by Tanja Muravskaja. It represents an atlas of words spoken by Estonian residents who speak Russian. This collection of words reflects several ongoing and past processes in the local society.
Muravskaja employs an analytical approach and psychological observation in her work, whether the subject is an individual, society, or a place. Her works deal with issues of identity and memory, as well as the relationships between society and its members.