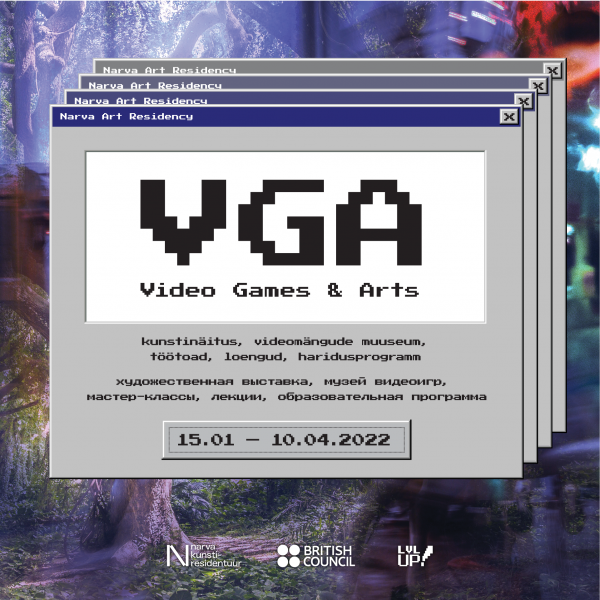 Become a guide at the Narva Art Residency! Applications can be sent until January 13th.
For the VGA project, we are looking for guides who could introduce to visitors the contemporary art exhibition and video game museum. All interested are welcome for special training day, which will be held on January 16 from 10:00 to 20:00 (with breaks). Those who successfully complete the training day will become guides at VGA project!
The essence of the work: introduce to visitors exhibitions, maintenance of exhibition halls, ticket sales and more.
Working hours: work according to the schedule from 14:00 to 21:00 on Wednesday to Sundays. This is accompanied by one more hour in order to prepare the premises before the opening of the art residency. You can work several days a week or just once – the choice is yours. The exhibition is open from January until April.
Payment: symbolic salary – 14.40 euros per day (neto).
Project participants receive a diploma.
You can apply here: https://forms.gle/v5sYikXPmvZNKaxF8
The deadline has been extended to 13 January.
Additional information: Johanna Rannula, 56150154, johanna.rannula@artun.ee
The project is being implemented in partnership with the British Council as part of the People to People Cultural Engagement program.