Michaela Casková | Kreenholm garden
18.07 – 31.07.2022
// BIO
Michaela is a visual artist, art educator, nomadic gardener and forager who keeps an eye on atmospheric events. Motivated by processes of connecting, sharing, doing, being and learning together she keeps moving between different collaborative and interdisciplinary projects. As a active member of Mustarinda association she works on projects intertwining art, research and ecological and cultural diversity.
Michaela received masters in Fine Arts (2012) and Masters in Art education (2014). Ever since she has been working as community weaver and mediator between art, science and its various audiences. Most of her wanderings, foraging and gatherings are connected to Mustarinda house surrounded by old-growth forest, by the sea in her studio in Helsinki or by the hills of her homeland in Czechia.
//ARTIST STATEMENT
Plans for residency:
What is the journey of nettles collected on one sunny summer day?
What is the taste and colour of your memories of one particular rainy day?
Which shades of weather do you remember?
With whom do you share weather?
Wandering around with baskets full of nettles, bark, stones, clay. Walking in company, with scissors, plastic bags full of rotten mushrooms and then freezing, boiling, drying, dyeing, separating, observing, learning, forgetting, getting excited and disappointed.
During the residency and workshops the artists Michaela Casková will let the participants to take her out for a walk around Narva.
While walking we will forage for a material that will in experimental garden laboratory turn into inks and dyes.
We will together create, share, taste and experience the colour code of Narva weather
//EXPERIENCE AT NART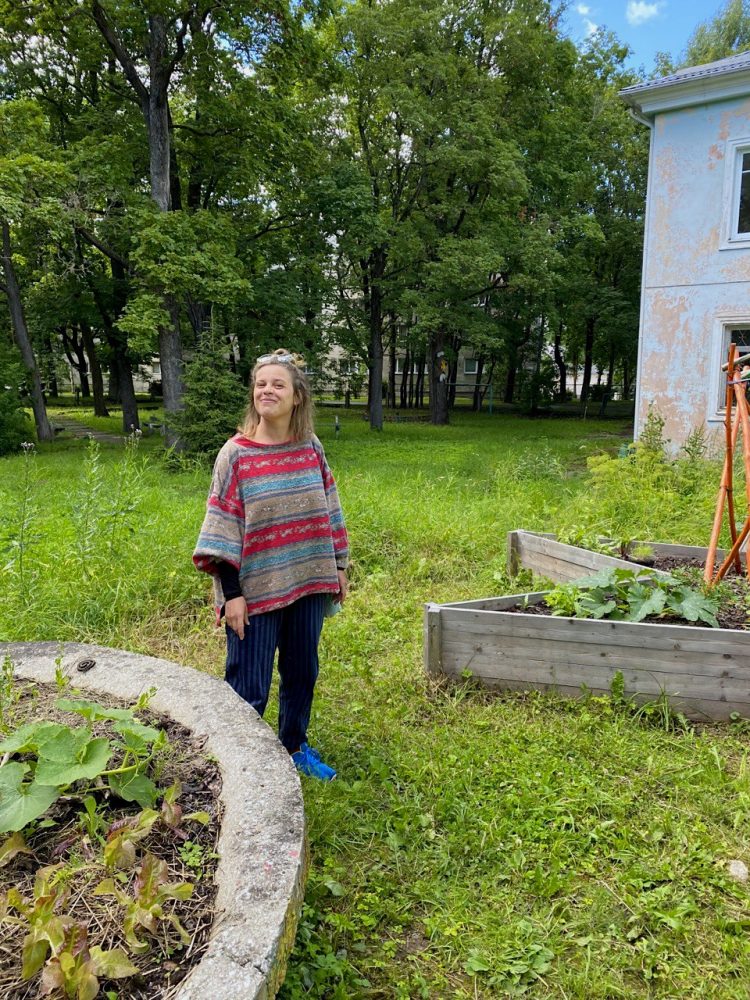 Michaela Casková | Kreenholm garden
visual artist, art educator, nomadic gardener and forager who keeps an eye on atmospheric events
coverage:
naposedu.cz
mustarinda.fi