Jacque Falcheti
(Brazil)
29.08 – 05.10.2022
//BIO
I'm singer and songwriter from Brazil. I like to create songs that can experiment with different melodic paths, Brazilian rhythms and poetry that translate the simple and deep thoughts, memories about its people and traditions. I play acoustic guitar and pandeiro for to sing and create my songs.
I performed international tours for shows in Europe: Italy, France, Portugal, Spain, Belgium, Holland, Germany and England, in Africa: Tunisia and in Latin America: Argentina, Uruguay and Colombia. I participated in Festivals of music, jazz and choro in the states of São Paulo, Minas Gerais on Brazil, and Portugal, Argentina, Colombia, Italy and others.
//ARTIST STATEMENT
I would like to create 06 new songs with inspiration about the environment Narva, and the historic village, with the theme "The past memories on the present music".
//EXPERIENCE AT NART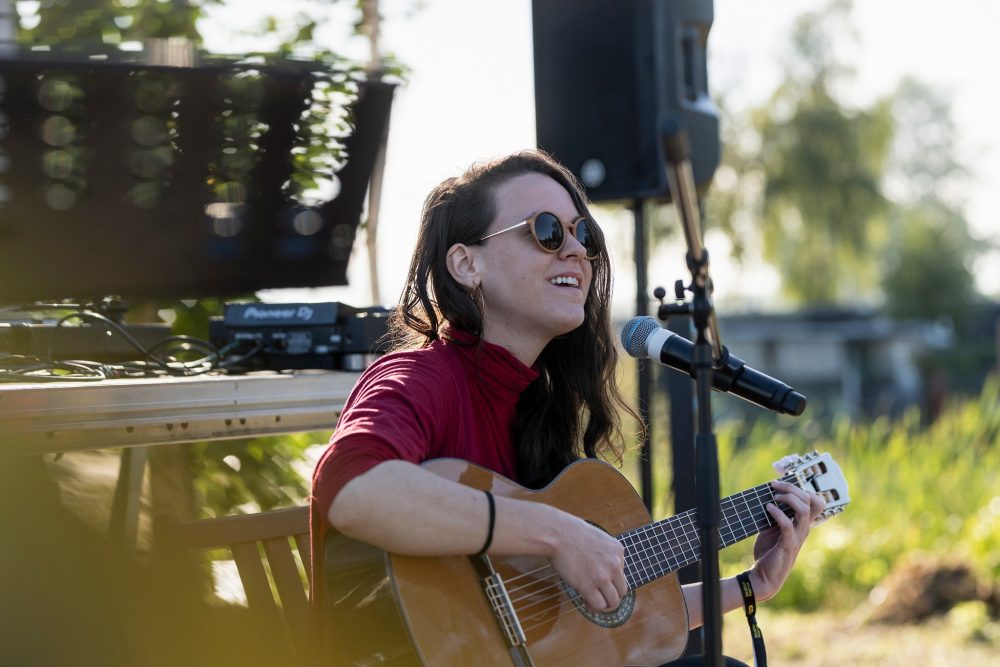 Jacque Falcheti
Singer, composer
coverage:
jacquefalcheti.com