Sissel Marie Tonn | Point of No Return. Attunement of Attention
24.04 – 20.06.2021
Presenting NART 2021 annual exhibition Point of No Return. Attunement of Attention participating artist:
SISSEL MARIE TONN (1986) is a Danish artist based in The Netherlands. In her practice, she explores the complex ways humans perceive, act upon and are entangled with their environments. Her work traces moments of increased awareness and shifts in perception, where the boundaries between our bodies and the surrounding environment begin to blur. Tracing and capturing these moments often result in hybrid, interactive installations and objects, where the audience is invited to engage in a sensory and participatory way with the stories and data at hand. She often works with wearable, sculptural and performative "props" that are meant to challenge our pre-configured modes of perception and attention, and shed light on how our biology as well as our cultural conditions – be they artefacts, forms of knowledge and architecture – influence the ways in which we perceive and subsequently act upon our surrounding environments.
Sissel participates in the exhibtion with the artworks An Education of Attention (2018-2020) and A natural history of… (2013). In addition, Sissel's illustrations have been used in the exhibition catalogue and visual material.
Photo by Sissel Marie Tonn.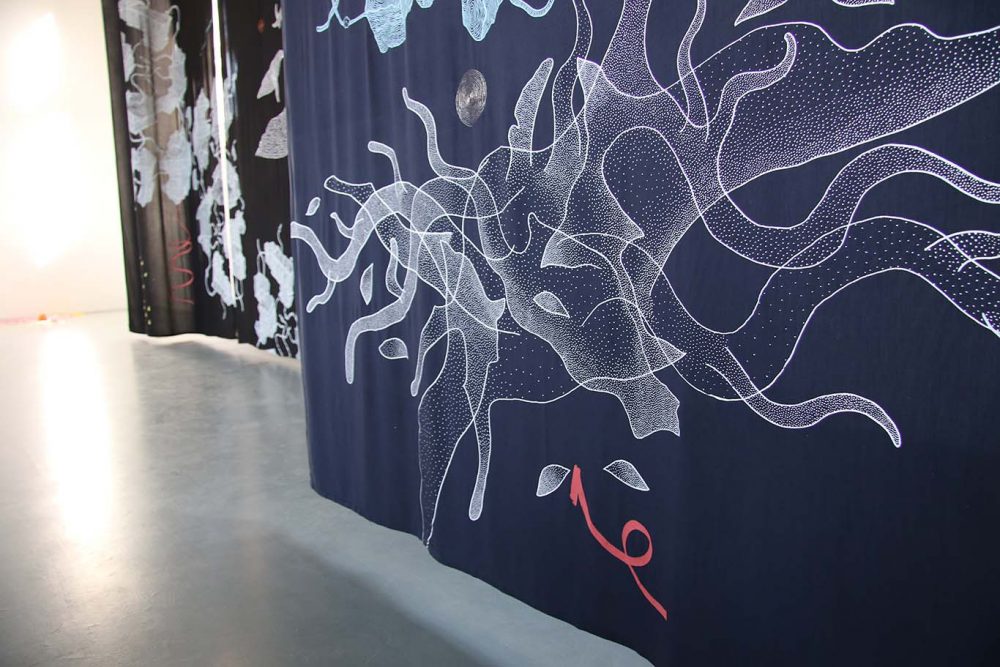 Sissel Marie Tonn | Point of No Return. Attunement of Attention
/ DK
coverage:
sisselmarietonn.com
related events and exhibitions