Melanie Bonajo | Point of No Return. Attunement of Attention
24.04 – 20.06.2021
Presenting NART 2021 annual exhibition Point of No Return. Attunement of Attention participating artist:
MELANIE BONAJO (1978) is a Dutch artist working with film, performance, installations, music, event organizing and photography. Digital eco-feminist, hyper elf, witch or devil, Bonajo challenges the traditional divisions between men and women, nature and technology. Through her videos, performances, photographs and installations, she studies subjects related to how technological advances and commodity-based pleasures increase feelings of alienation, removing a sense of belonging in an individual. Captivated by concepts of the divine, Bonajo explores the spiritual emptiness of her generation, examines peoples' shifting relationship with nature, and tries to understand existential questions by reflecting on our domestic situation, ideas around classification, concepts of home, gender and attitudes towards value.
Melanie participates in the exhibtion with the artwork Night Soil – Nocturnal Gardening (2016).
Image courtesy of AKINCI Gallery.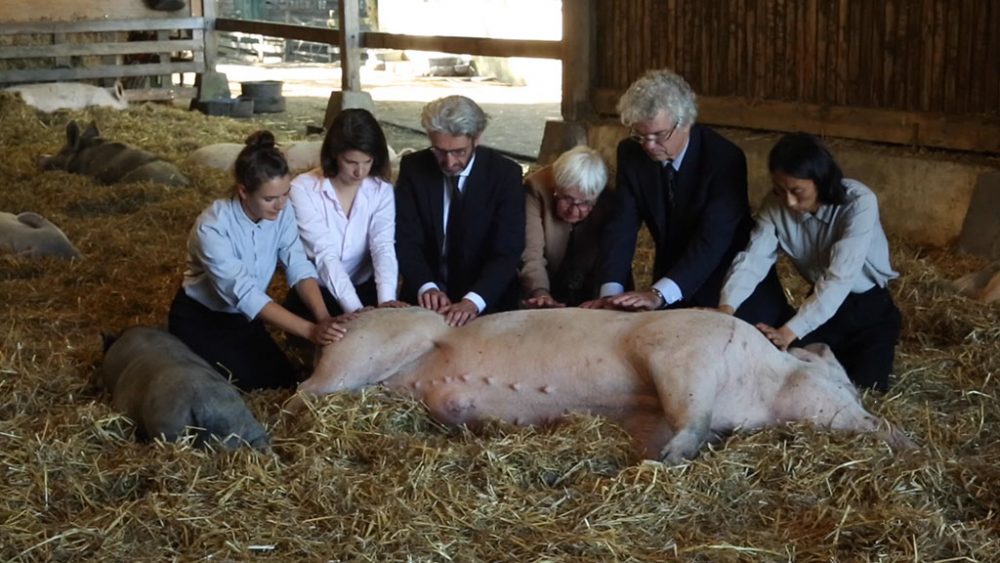 Melanie Bonajo | Point of No Return. Attunement of Attention
/ NL
coverage:
akinci.nl
related events and exhibitions