Marit Mihklepp | Point of No Return. Attunement of Attention
24.04 – 20.06.2021
Presenting NART 2021 annual exhibition Point of No Return. Attunement of Attention participating artist:
MARIT MIHKLEPP (1985) is an Estonian artist currently living in The Netherlands. She works together with more-than-human bodies and imagination, attempting to encounter the almost imperceptible – too slow, too small, too far. Collaborative practices with microbial organisms, trees and human-made objects have grown into participatory experiences, video works, performative and written pieces. Her most recent interest is in listening to stones. She has studied in the Estonian Academy of Arts (BA Textile Design) and the Royal Academy of Art, The Hague (MA ArtScience).
Marit participates in the exhibtion with the commissioned work Mineral Everybodies (2021).
Still from the video by Marit Mihklepp.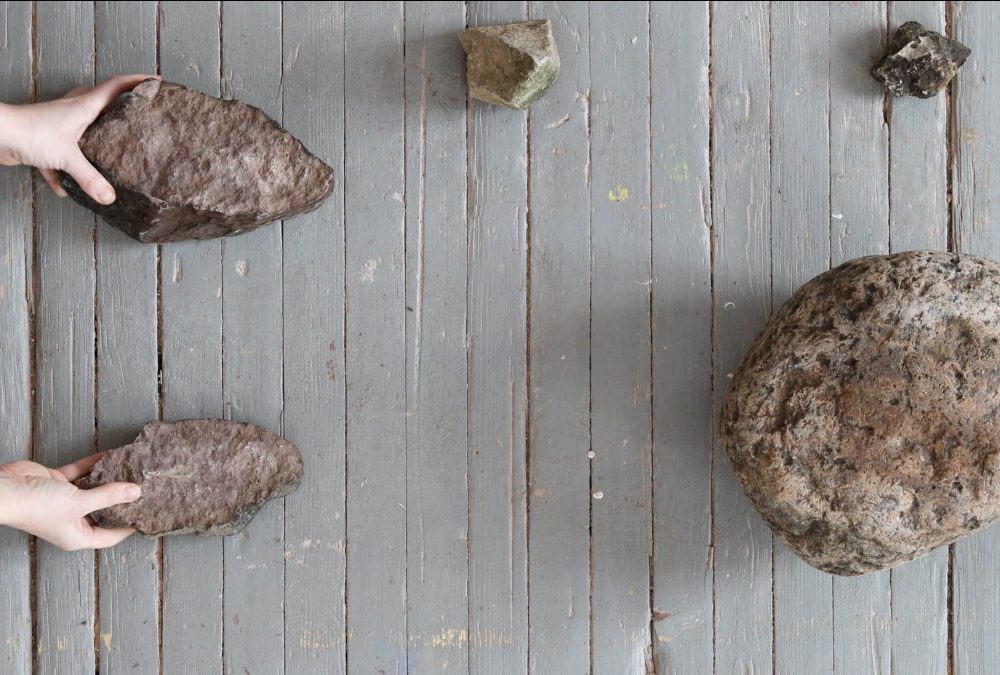 Marit Mihklepp | Point of No Return. Attunement of Attention
/ EE
coverage:
maritmihklepp.com
related events and exhibitions