Felipe de Ávila Franco | Point of No Return. Attunement of Attention
24.04 – 20.06.2021
Presenting NART 2021 annual exhibition Point of No Return. Attunement of Attention participating artist:
FELIPE DE ÁVILA FRANCO (1982) is a Brazilian visual artist and researcher based in Helsinki, Finland, since 2013. Through the lens of environmental aesthetics, his works incorporate materials that can translate the environmental dystopia of our current times, launching a critical look over the environmental emergency and evoking art as a mechanism to activate a deeper discussion regarding misguided notions of "nature" as something separate from the human. Through his research, the artist establishes interdisciplinary links between arts, social and natural sciences, investigating artistic materiality from industrial residues and casting sculpture as a practice that can materialize temporalities and dimensions that reflect on the encounter between the scales of the human, the nonhuman and the planet. He holds an MFA Diploma from the University of the Arts Helsinki (2017).
Felipe participates in the exhibtion with the work Eclipse (2020).
Photo by Bernhard Ludewig, image courtesy of the artist.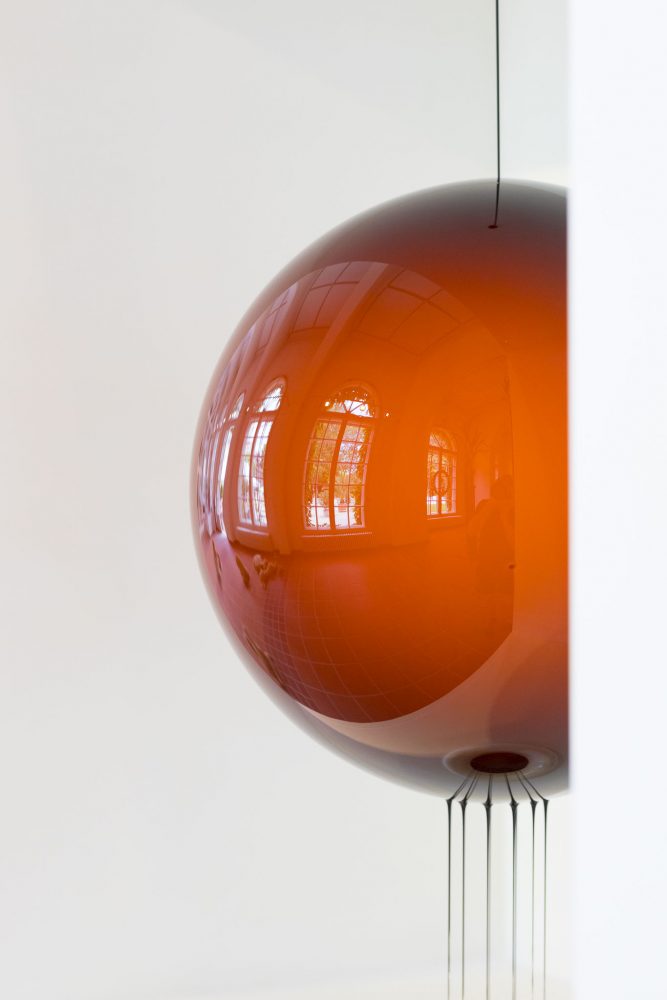 Felipe de Ávila Franco | Point of No Return. Attunement of Attention
/ BR
coverage:
felipedeavila.com
related events and exhibitions