Alma Heikkilä | Point of No Return. Attunement of Attention
24.04 – 20.06.2021
Presenting NART 2021 annual exhibition Point of No Return. Attunement of Attention participating artist:
ALMA HEIKKILÄ (1984) is based in Helsinki, Finland. Her artworks are often attempts to depict things that cannot be experienced through the human body and its senses. These things include microbial life forms that are too small to be consciously encountered in everyday life; the forest ecosystems where processes are located underground and inside plants; and many large-scale phenomena that happen at such speeds and scales that they are beyond our comprehension. Alma Heikkilä graduated from the Finnish Academy of Fine Arts in 2009.
Alma participates in the exhibition with numerous artworks: found living in total darkness; Hello, Nematode?; A teaspoon of forest soil in my palm. If it contains miles of fungal filaments and several billion bacteria, many hundred nematodes, protozoa, microarthropods…; area for absorption – intestinal villus; numerous tight or tenuous links between; pathway through the digestive system (2020).
Photo by Christine Winkler for Grazer Kunstverein, image courtesy of the artist.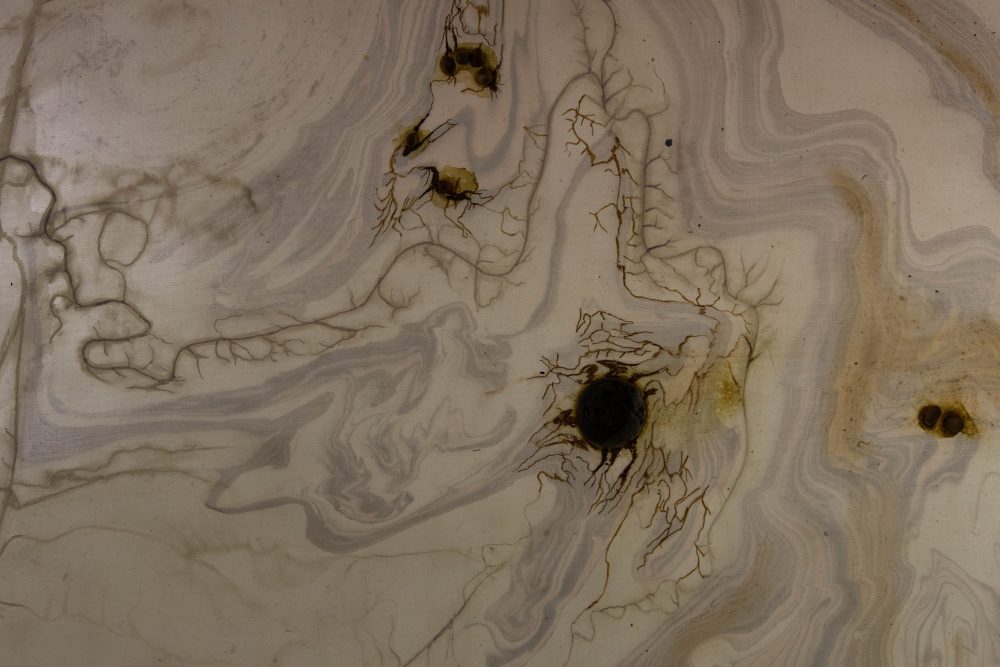 Alma Heikkilä | Point of No Return. Attunement of Attention
/ FI
coverage:
almaheikkila.net
related events and exhibitions